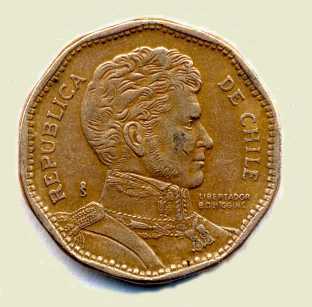 Some pictures taken while we were in Chile, November 2004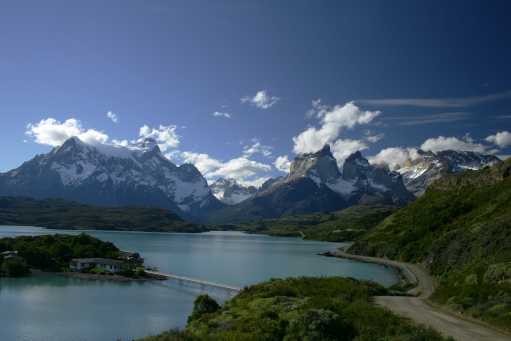 The pictures are organized according to the day of our trip, one page or two pages per day, starting with our first travel day, November 1.
These pictures were taken in my camera's "small size", 1536 by 1024 pixels, plenty big enough to overflow most people's computer screens. I have put them up in this size (except when I cropped out extraneous detail), but also in half-size, 768 by 512 pixels. For the technically minded, I have used .jpg compression at the 5-level in Photoshop, 50-level in GraphicConverter, so that the files would not be too big. If anyone wants an original, comparatively uncompressed, file, I'll be happy to send by e-mail: the file-size runs between one and two megabytes each.
The pictures:
November 1, our first traveling day, when we started from LAX, spent more than half a day lounging around the Panamá City airport, and made it from there halfway to Santiago de Chile.
November 2, second travel day, from the airport in Santiago to our destination in Puerto Varas, in the Lakes District of Chile.
November 3, our first walking day, in which we traveled through temperate rain-forest and farmland.
November 4, a day in which we walked again through rain-forest, but on the slopes of Osorno, saw the falls of the River Petrohue, and did more and more walking!
November 5, a dark and gray day when I didn't take many pictures, except on another rain-forest walk, up to another, smaller falls, via an extremely steep path.
November 6. This is the day we went over to Chiloé, the big island right off the coast, where we ended the day by going out to a penguin rookery in Zodiacs—but for penguin pictures, you'll have to refer to Mark's page.
November 7. Second day in Chiloé, over to the little island of Quinchao for a walk, then back for lunch in the town of Castro.
November 8. A travel day, flying from Ancud on Chiloé (lat. 42°S) to Punta Arenas (lat. 53.2°S) and thence by land to Puerto Natales (lat. 51.8°S).
November 9, first part. Another travel day, but the bus trip was only to the neighborhood of the Torres del Paine National Park. From there we started walking into the Park. Beautiful!
November 9, second part. The rest of the pictures from our first day in the Parque Nacional Torres del Paine.
November 10, first part. The walkingest day of our tour, on which we covered about 16 miles.
November 10, second part. The day ended with a brief visit to the Falls on the River Paine.
November 11, first part. Last full day of walking, not as long a walk when measured in miles, but by far the most difficult day of the tour, involving the climb to the base of the Cuernos del Paine.
November 11, second part. In which we got all the way to the top, and got all the way exhausted. But it was good!
November 12. Our last walking day, during which we walked out of the Parque Nacional Torres del Paine, and made our way by bus to Punta Arenas. And a fancy farewell dinner in a fancy hotel.
November 14. Nothing much to report from the thirteenth, which we spent in Punta Arenas, where we stayed indoors most of the day because of the weather. The afternoon of the thirteenth, we flew to Santiago, and spent one night and a portion of the next in a very fancy hotel.

By clicking on the sign at the right in any particular page, you can get to the corresponding day of Mark's account.
---
Return to my home page. This page most recently updated 050312.